Hot Amateur Videos
Homepage | SECURE ONLINE ORDERING | Printable & Faxable Order Form |
Other Ordering Options & Questions | Notes on Privacy - how we ship | Contact US
Other Products - Pumps and Cylinders


Toll Free Phone Order - 888 513 8377



Videos sent FAST - 2 to 3 days - Priority Mail!

Donkey Dick - Extra Large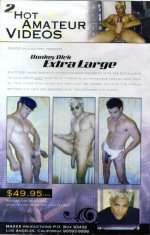 A hot sexy, huge dick stud shows you what he can do with the extra-large thigh slapping soft cock! Watch it grow to an incredible twelve hard inches. This young stud sucks his own cock! He teases you with the python between his legs and rewards with two awesome cum shots!

Running Time 50 minutes - $49.95
Order Item #V100
Preview Pictures from "DONKEY DICK - EXTRA LARGE"

---
Monster Cock - Penis Pumping Video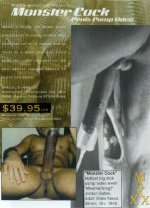 Watch a young hot model pump his cock up to unbelievable proportions up to 14 inches and as thick as a beer can! The video also includes information on how anyone can add length to their own penis!

Running Time 30 minutes - $39.95
Order Item #V105
Preview Pictures from "DONKEY DICK - EXTRA LARGE"




- BELOW THIS ARE ALL BANNERS AND WILL TAKE YOU -
- OFF THIS SITE - THEY MAY OR MAY NOT BE WHAT THEY CLAIM TO BE -
OFTEN THEY SAY "CLICK FOR FREE PIC OR EVEN "ENTER" OR "NEXT PAGE" BUT THEY ARE NOT PART OF THIS SITE -


Please Click On Our Sponsors
Please Click On Our Sponsors
Webmasters Join SexSwap2 - a 1:1 Banner Exchange