Homepage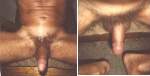 Shawn: I'm 7"X5" unpumped, 8"X6" pumped.



anonymous(?)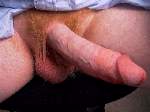 [email protected] : Hey Guys! Following are a couple of pics of my hog after my morning pump sessions. I would like to hear from other guys. My cock starts at about 6" flaccid and goes well over 8.5" and 6.5" around after two 20 minute sessions with a short break in between. I only started about a year ago, but it seems to be beneficial. Besides, it feels so damn good! Are there any pumping groups in the New England area?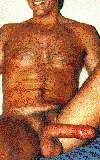 Charlotte Pumpers member "Kyle" who has naturally big and VERY low-hanging balls after pumping his already-long dick. Straight types like Kyle are always welcome at our club. E-mail pic & stats to [email protected] for more information & consideration for membership. Most our members are between 24 and 40, some straight, many bi, some gay. Some pump balls, some cock, some nipples. We also have other interests inclluding WS/GS, CBT, mild B&D, outdoor sex, nudism, taking pix/videos, exhibitionism after pumping. ANY WOMEN PUMPERS OUT THERE??? We'd like to see some CLIT and NIP pumping by hot young ladies.



Here's an anonymous one of a guy in Houston, TX with over 20 (!) rings around his balls.